CITB Launches Three New Apprentice Incentives
Posted by mteSA on 27 March 2022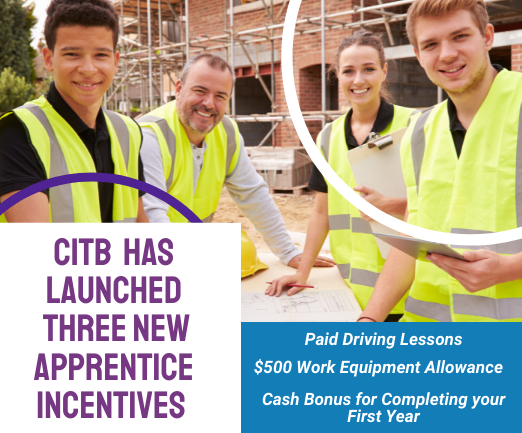 Check out this update from the Construction Industry Training Board! Did you know that CITB has provided additional support to help apprentices commence and finish their trades by offering three new incentives?
Incentive 1 Career Driven - if you don't have a license, CITB will cover the cost of your driving lessons.
Incentive 2 Work Equipment Allowance - $500 towards your tools and work equipment.
Incentive 3 Apprentice Incentive Payments - obtain a cash bonus when you complete your first year!
To find out more, visit CITB's Apprentice Incentives website and contact us at admin@mtesa.com.au or by phone on 8351 1733 so that we can connect you with these incentives.
Author:mteSA