Posted in mteSA
Posted by mteSA on 5 April 2022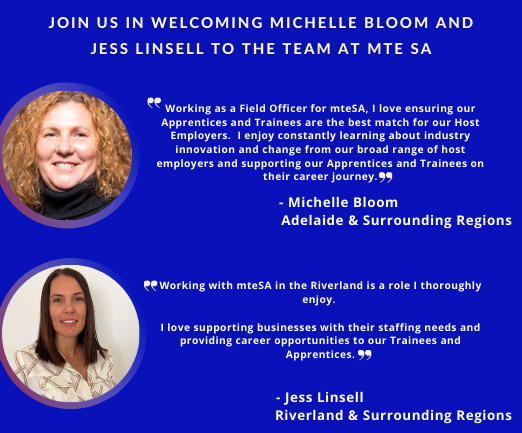 At mteSA, we choose our new team members carefully and we are proud to introduce our new Field Officers Michelle Bloom and Jess Linsell. Michelle and Jess are both passionate about developing workforce solutions and are highly experienced in all aspects of apprentice and trainee management. We are pleased that both Michelle and Jess will continue to grow your businesses in the Adelaide Metro and Riverland regions.
To connect with either Michelle or Jess, please contact us on 8531 1733.
Welcome to team MTE SA!
Posted by mteSA on 7 May 2021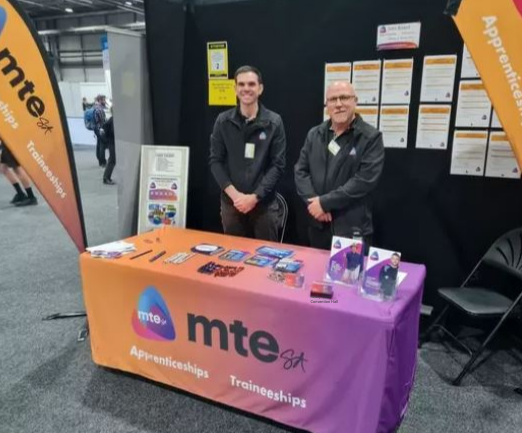 Hello and welcome to the Adelaide Careers & Employment Expo from our Field Officers! Nick and Mick are ready to discuss the wealth of opportunities available to you at mteSA. Meet with us and get involved in our ever-expanding employment and training opportunities. We are the apprenticeships, traineeships, labour hire and full-time employment specialists from the Murraylands servicing our local community and South Australia!
Click HERE to find out more about the expo and come and visit us for advice on how to step into your future or how we can help you find the right apprentice or trainee!